There's a massive amount of culture that started to fade away in townsbecause of gentrification. We are becoming bland and boring. Taking interest in the same thnigs, taking culture for granted.
Inspired by the Spanish political movement "España vaciada" (empty Spain) I decided to create a metaphorical visualisation about the slowly dying countryside lifestyle.
The marbles represent villages, but also it's rich and colourful traditions, which morphes into a more opaque agglomeration.
We have this fomo that makes us think that we need to go to live in urban cities to live to the fullest. But there will be thing we as society will miss out if we abandon the countryside.
MANIFESTO


The countryside doesn't need you. But you need the countryside.

We abandon her because we want something else, something bigger.
But everything we need is there.

We become useless in taking care of ourselves,
we don't know how to cover our most essential needs.

The complexity we are looking for turns us useless.

Real survival will happen once we realize apples don't grow out of concrete.

Close your eyes, take a deep breath. Wind blows through the trees,
blowing hair out of your face.
The river whispers beautiful secrets while the grass tickles your ankles.

We leave her behind without knowing that,
she's the most important thing in our life.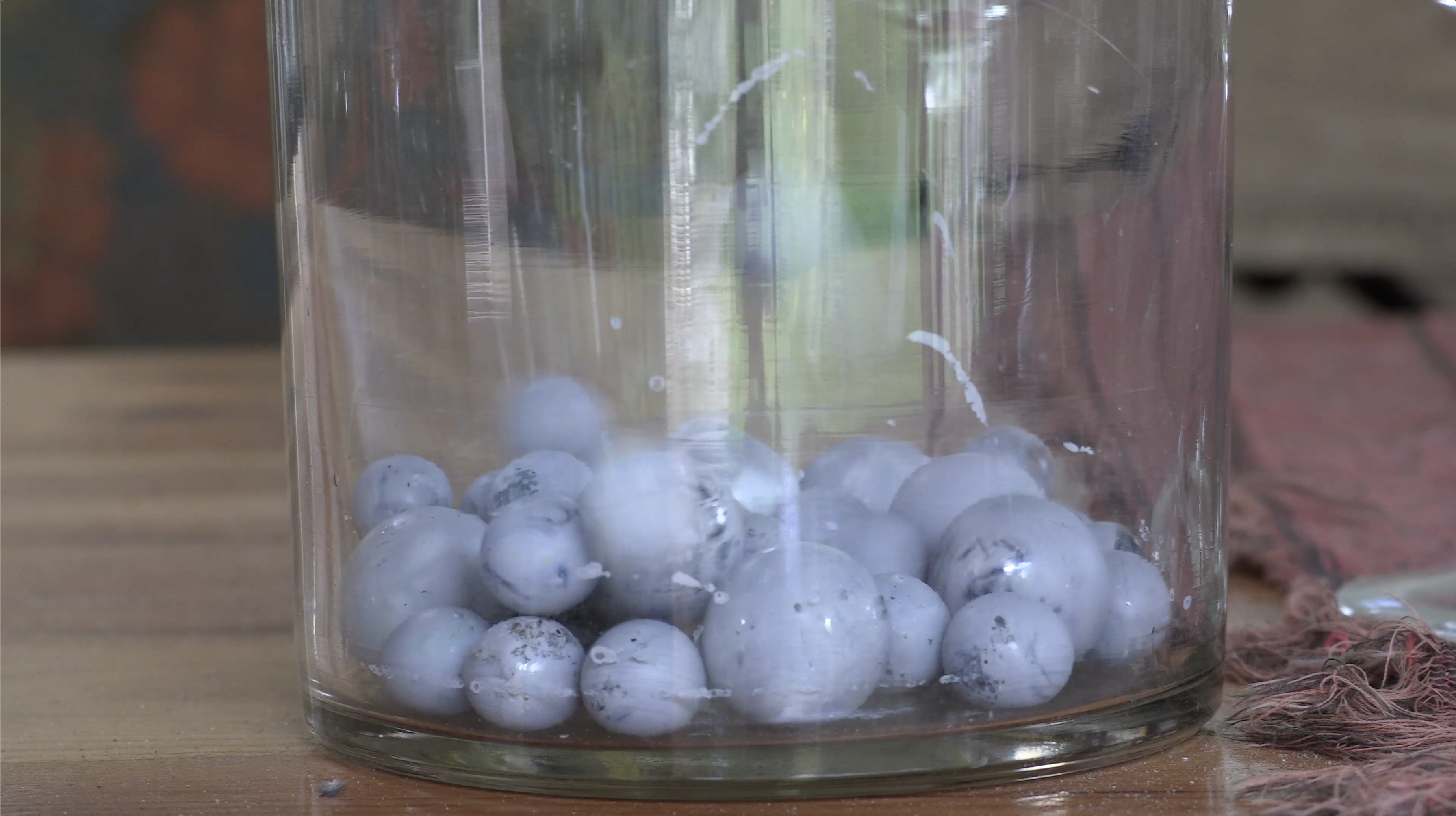 Still of Rural Manifesto video (2019)